FOUNDER
Yan Cui
Award-winning Chinese American filmmaker, Yan Cui, founded A Voice of Love – Giving Sanctuary to Wildlife in March 2021.
Born and raised in Beijing, China, Yan earned her BFA in Film and Media Arts Studies from Ryerson University, the Director Residence at the prestigious Norman Jewison's Canadian Film Center, and the fellowship at the PGA Producers Guild Workshop in LA.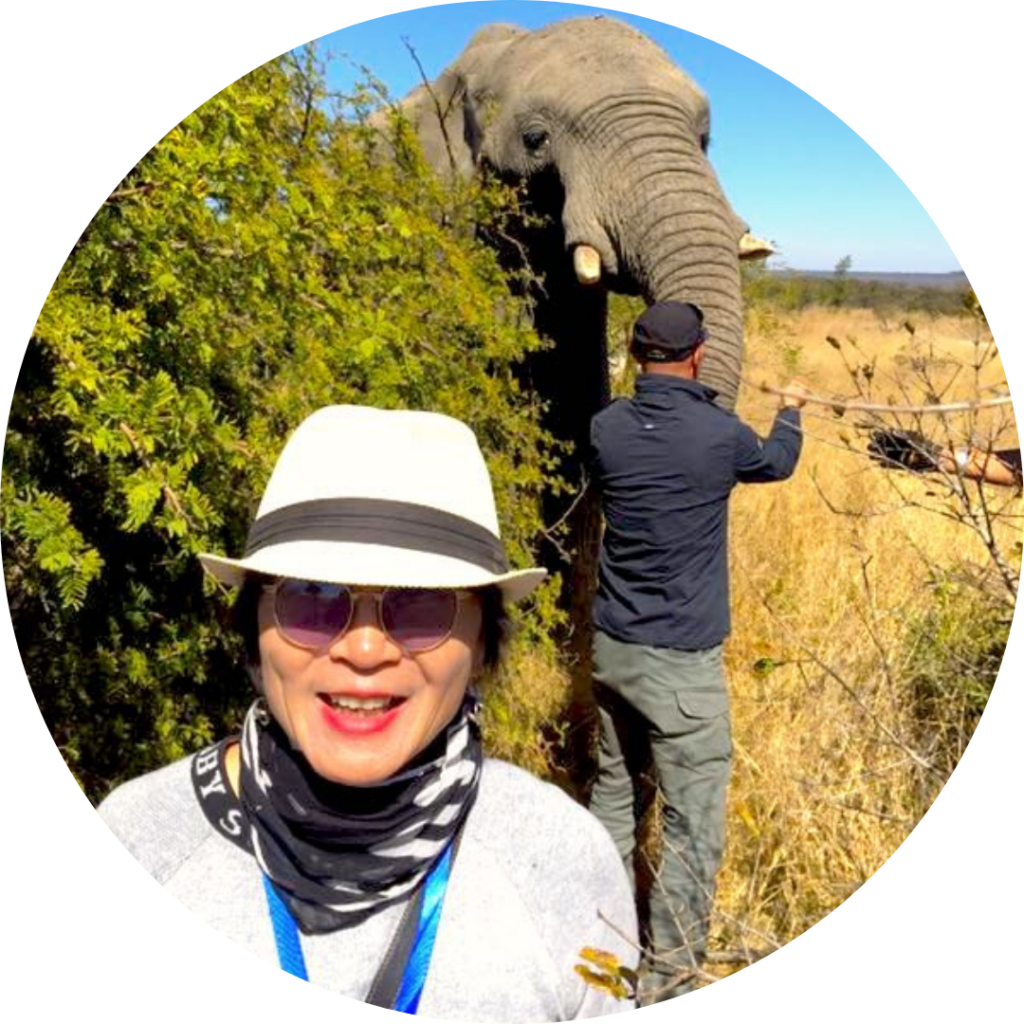 Yan first visited South Africa in 2017 when she was directing WHEN AFRICA MEETS YOU, a feature film set against the backdrop of anti-poaching in Zimbabwe she co-wrote, directed, and produced for a wide China release. Yan fell in love with Africa and the animals as soon as she stepped onto the African savannah. Especially, meeting a team of Chinese volunteers for Anti-Poaching had changed her life. She realized that there was almost no one telling stories about those volunteers and rangers in the dramatic genre films (incl. mystery thriller, horror, adventure, action, romantic comedy), besides documentaries and/or advertising spots. She believed that, with her story-telling skills honed in Hollywood for years, she is the right person to dramatize the anti-poaching cause. 
Over the last few years, Yan went back to South Africa to develop films that focus on anti-poaching storyline and/or characters. By year 2021, she founded her own nonprofit organization, A Voice of Love – Giving Sanctuary to Wildlife, in California, to accomplish her mission. 
Yan has written, directed and produced a numbers of feature films and many shorts that have won the awards internationally, including the International Confederation of Art Cinemas Award at Berlin Film Festival and Best Director at Palm Springs Film Festival for her feature debut, CHINESE CHOCOLATE, which has been an official selection by more than forty film festivals worldwide. Her second film, YELLOW WEDDING, a co-production between Canada, China, and Singapore, was officially selected by World Film Festival of Montreal, IFFM New York, and Asian Pacific Film Festival. Her Chinese language films are WHEN AFRICA MEETS YOU, released in China nationwide in 2018 with over forty million viewership; and LOVE, SIMPLY, a rom com released nationwide in 2015. Yan's rich background and expertise allow her to tell a story from a unique point of view with passion and precision, from page to screen.
Steve Elkins
Steve Elkins is an explorer, cinematographer, and a National Fellow in The Explorers Club, [email protected]. 
Working in the TV and film industry for over 30 years, Steve has earned numerous industry awards, including a Gold Medal at the Int'l Film and TV Festival of New York (now the New York Festival) In 1985; CINE Golden Eagle awards in 1987 and 1999 for originality and excellence in storytelling in the media; An Emmy Award at the 44th annual Los Angeles Area Emmy Awards in the category "Camera crew – non-news" for his work on the program Drug Watch L.A. in 1992; The CA Tourism Award for Best Video in 1999; Telly Award in 2003 for creative excellence.
Steve's ambition to incorporate his interests in nature and human history with media production allowed him to film around the world. For example, in 1994, while filming in Honduras, he became fascinated by the legend of La Ciudad Blanca, also known as the White City. Guided by cutting-edge LIDAR data, and leading a team of archaeologists, anthropologists, scientists, and filmmakers, he led the Lost City of the Monkey God Expedition in 2012, which confirmed the existence of an ancient city under the Honduran rainforest. In addition, his project jumpstarted a conservation movement in Honduras  for both its cultural and natural patrimony.
His work has garnered global media attention, with feature articles in The New Yorker, National Geographic, and in The New York Times bestselling book, The Lost City of the Monkey God, by award-winning author, Doug Preston. He was also named one of 100 Leading Global Thinkers by Foreign Policy Magazine in 2013 and recently awarded the Citation of Merit from the Explorers Club.
John O'Malley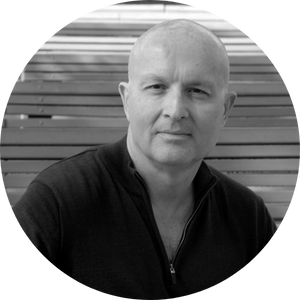 John O'Malley, M.S. is principal of Pasadena, CA-based O'Malley International Associates, a global communications agency. Over the last 29 years, his agency has advanced clients toward their goals through measurable results and practical solutions. Visit his website: www.omalleyinternational.com to learn more. 
John develops and creates communications strategies across multiple media platforms for businesses, nonprofits, foundations, education institutions, artists, and writers in the U.S. and abroad. He successfully enhanced charitable giving programs supported by American Express, Citigroup, Avery Dennison, Morgan Stanley, Magic Johnson Foundation, TZone Foundation, and other organizations. 
John also worked as a staff writer for the Los Angeles Daily Journal Co., publisher of the nation's largest daily law newspaper, and as editor and reporter at the Los Angeles Business Journal, the nation's largest weekly business newspaper. He worked as a radio announcer and producer for top-rated local stations in Portland, OR (KGW-AM; KINK-FM; KBOO-FM). Before that work, John served in the U.S. Navy for six years as a military journalist, broadcaster, and recruiter. 
He is active in civic and charitable organizations, most notably through membership on the board of directors of the International Institute of Los Angeles, a nonprofit group that has provided social services to immigrant and refugee communities for more than 109 years. He recently served on the President's Council for the Chinese Garden at The Huntington Library, Art Collections, and Botanical Gardens in San Marino, CA. John holds a Master of Science degree from Mount St. Mary's University and a Bachelor of Arts degree from Marquette University.
Wendy Wan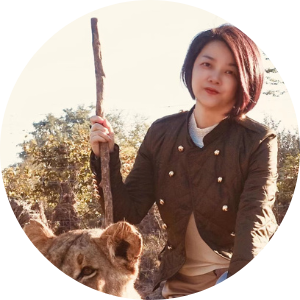 Wendy Wan is a film producer, philanthropist, and businesswoman who run her own Hong Kong- based company, HAO ZHI INTERNATIONAL Ltd. She's passionate about the causes of wildlife protection and anti-poaching in Africa and devoted herself to helping others with compassion.
A successful entrepreneur, Wendy has generously contributed her resources and expertise to several causes that are close to her heart. For example, she donated over $1.26 million to build and renovate a theater at her alumni school, Anhui University. She also provided $20,000 to a Zimbabwe school to rebuild classrooms after a devastating flood, and she gave over $20,000 to supply high quality masks to residents Hong Kong and Mainland China during the pandemic.  
Wendy also invested in a number films with moral messages over the years. Her producer credits include the following: When Africa Meets You (an adventure action film, 2018), Because of Love (drama, 2020), Habitat (art film, 2022), An Na Bo Na (art film, 2022), The Pandemic Series Films (Send My Breath Away, Hold Me Close, The Affair, and The Gift from Heaven, drama, 2023). Other films/TV credits are Vanguard (film), Internet Disconnect(film), The Long Goodbye (TV Series), War of Link City (film), and Being a Hero (film). 
Woody Mu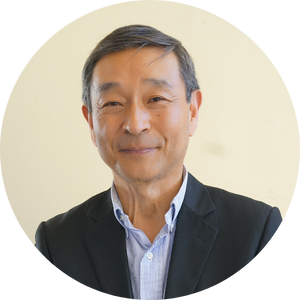 Woody Mu is one of the pioneers of the Chinese film industry, who successfully initiated co-productions with Hollywood studios. Since completing a visiting scholar program at California State University, Northridge, and a research fellowship at East Asia Studies at the University of Southern California, USC, he has worked at Warner Bros. units in TV, cable, and digital distribution services for many years. 
Woody has also achieved positions as vice president, business development at Fab Entertainment (USA) and Creative Consultant at Meridian Entertainment / Symbolic Exchange, where he became executive producer responsible for A Prayer Before Dawn, a Jean-Stéphane Sauvaire film, Indignation, a James Schamus film; co-producer for Buddy Solitaire, a Kuang Lee film. During the last six years, Woody worked as chief representative for Alibaba Music Group and Alibaba Entertainment Strategic Committee.  
Woody is also a brilliant film scholar and translator from English to Chinese, and his credits include Empire of the Sun (a Steven Spielberg film), Road of life, (CY Lee's autobiography), Matrix (movie script), Troy (movie script), Harry Potter 1 (movie script), Harry Potter 2 (movie script), 2010 Shanghai Expo (Chinese subtitles for the U.S. video), and Ali/Frazier (an Ang Lee project). 

Aiyan Geng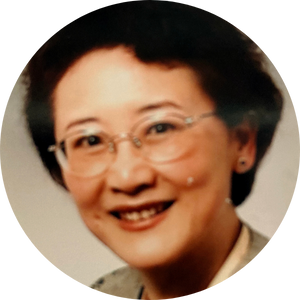 Aiyan Geng is a successful corporate financial and tax professional, who has studied Fiscal Economy at the University of Amsterdam, receiving her master's degree in Business Administration at The Hague University.  
Residing in The Netherlands, she has worked for multinational companies including (but not limited to) IBM International Group (a holding company of IBM) as a Treasury Analyst; Foot Locker's European Headquarter Financial Dept.; Hong Kong KaWah Bank Nederland N.V in Amsterdam, and Deloitte (& Touch) International Assignment Service in Rotterdam. 
Aiyan is fluent in English, Dutch, and Mandarin Chinese.
Cecilia Lin
Cecilia Lin, C.P.M., is a supply chain management specialist with 20 plus years of experience supporting global organizations such as HP, IBM, Dell, TEAC, Smurfit Kappa….
Cecilia earned her MBA degree from University of Illinois Urbana-Champaign.
Alongside her professional life, Cecilia also devoted herself to environmental protection and animal welfare. In year 2014, Cecilia and her family established and funded 501C3 nonprofit organization Planet Save, that focuses on protecting the environment by educating the community on current environmental issues and promote sustainable practices.
Cecilia also involves herself in philanthropy. She has helped communities in many ways through organizing events and donations. In 2018, Cecilia visited a Pacific island country Vanuatu; through Planet Save, she donated 25 laptops to a local elementary school, helping the children to explore outside world. During her visit, she produced an award winning documentary film " No Part Too Small", which reveals the phenomenon of global warming and its impact on day to day life of Vanuatu people.
Cecilia is determined to continue her philanthropy journey to raise awareness of environmental issues in order to maintain a healthy ecosystem.